[CLOSED][GB] HifiFox x Domikey Great Artist Lotus Cherry Profile Keycaps Chinese Poet theme
IMPORTANT NOTES
PAYPAL PAYMENT ONLY
IF THE ORDER IS PAID BY CREDIT CARD DIRECTLY, IT WILL BE CANCELLED AND REFUNDED.
ORDER CANNOT BE CANCEELED SINCE THE GB IS CLOSED
HifiFox x Domikey Great Artist Lotus
HifiFox's new theme series is named as Great Artist. They intend to explore more from those artists in the history. 
The first great artist they get inspired is the famous Chinese female poet, Li Qingzhao. The colour theme is inspired by one of Li Qingzhao's poem As though Dream: A memory of Xi Ting Evening (如梦令:常记溪亭日暮).
The poem records a memory that Li was lost way back home into a Lotus lake with her friends in a summer evening at her teenage.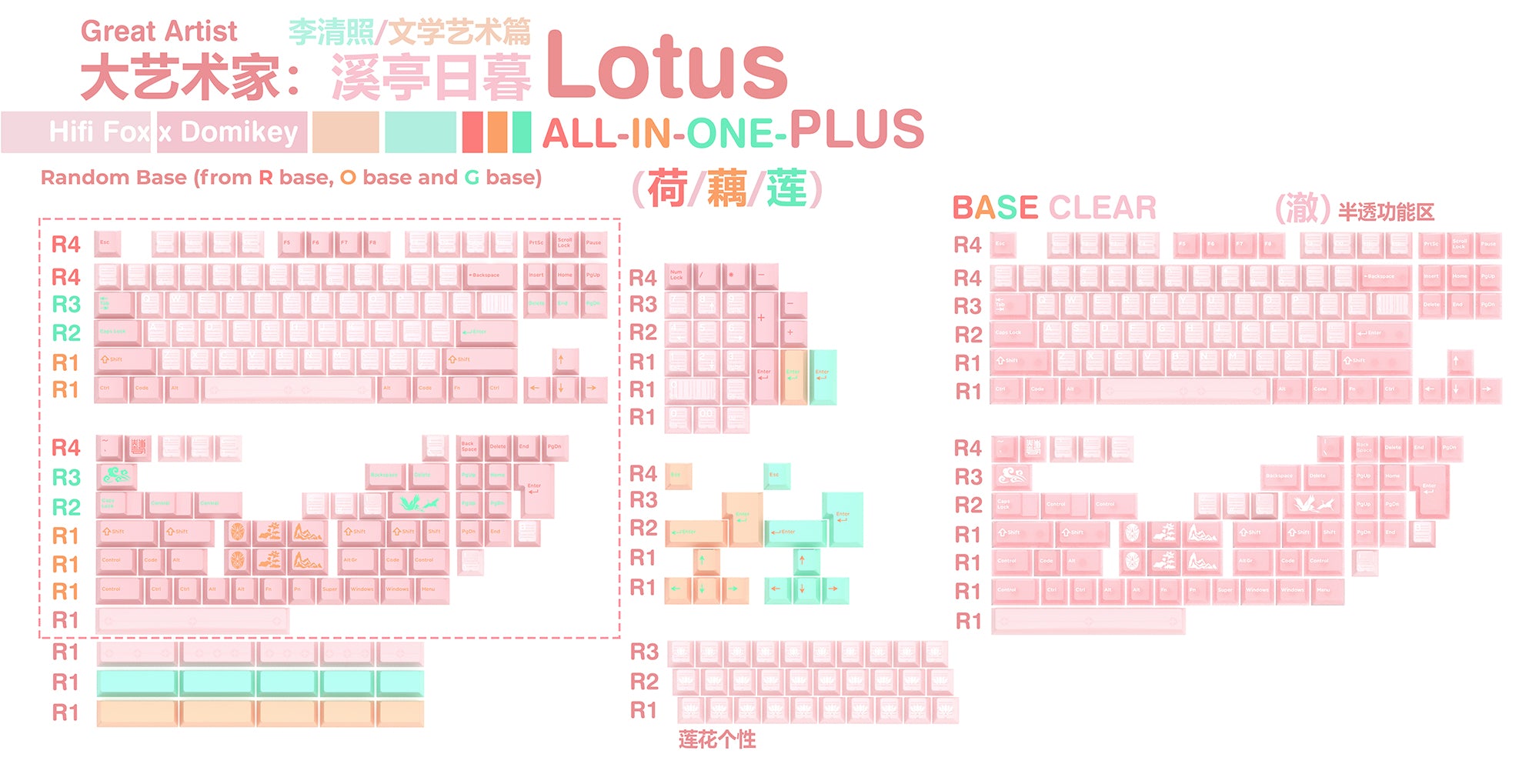 Therefore, the basic colour of the keycaps is Lotus pink. It is not only because Li's rowing boat reaches the lotus lake, but also because lotus pink is widely used for depicting Chinese girls. 
The alpha is micro-clear keycap. When installing on keyboard, your fingers reach in a lotus lake by mistake and bothers heron's rest like what Li and her friends have done.  
In novel kit, HifiFox designs three kinds of lotus, from sprouting to blossoming.
The whole set is trying to illustrate and show the interest and amusement of Chinese girl which HifiFox gets from Li's poem.  From the keycap samples, we believe The Great Artist Lotus makes it.
Time Frame
GB closed on 10th September (PST)
Estimated delivery in December 2023 or January 2024
Join KPrepublic Discord to follow the keycaps status.
4 different Base kits
HifiFox adds 4 different colours for Base kit. They are Base Red, Base Orange, Base Green and Base Clear.
You can buy them separately.  If you buy All-in-one or All-in-one Plus, the base colour will be shipped randomly from Base R, Base O and Base G.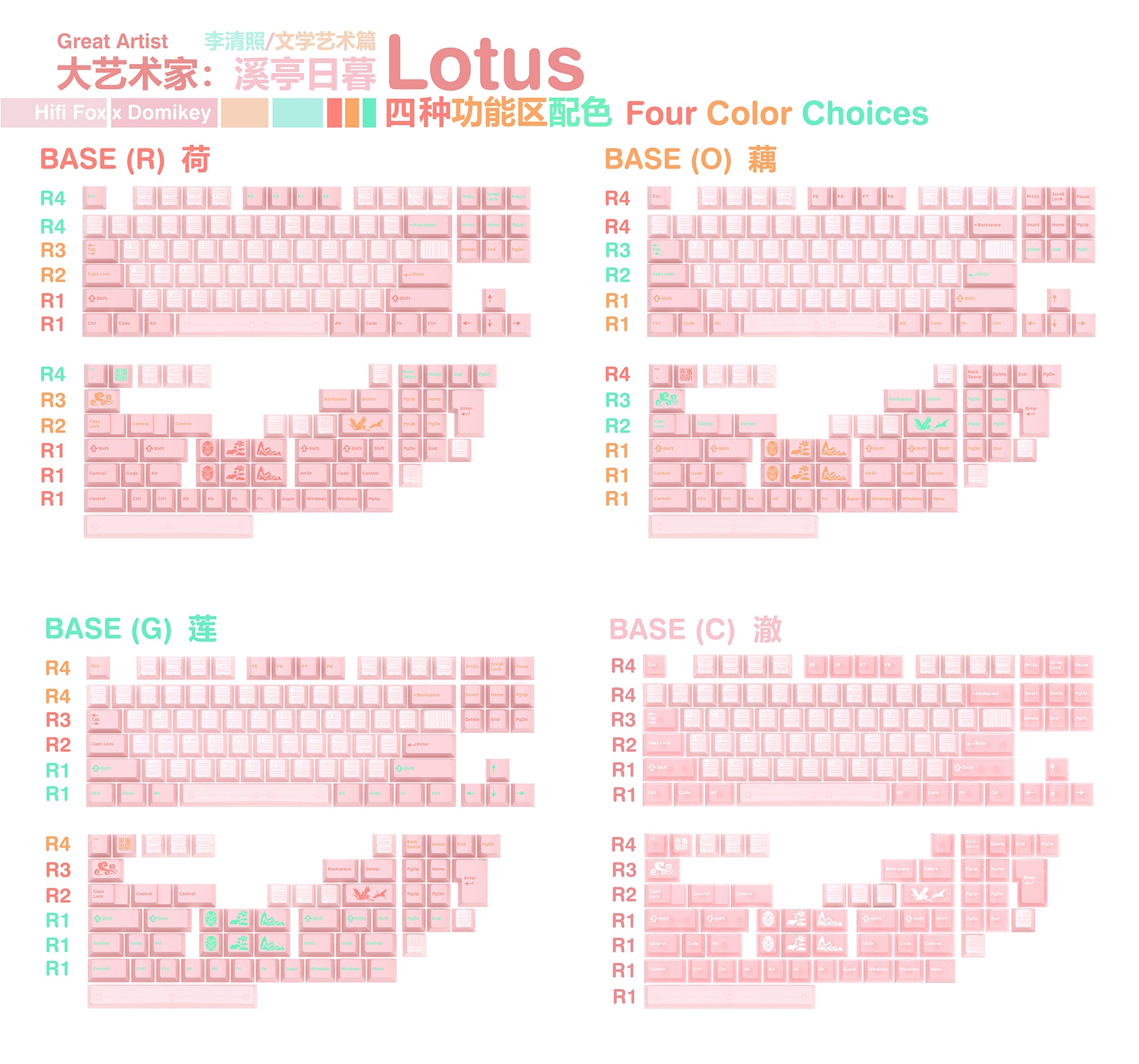 Spacebars
In Spacebar kit, the PINK spacebars are semi-clear.
---
KEYCAPS SAMPLE PREVIEW