[Pre-order] GLOVE x Domikey Avostar Keycaps
IMPORTANT NOTES
PAYPAL PAYMENT ONLY
IF THE ORDER IS PAID BY CREDIT CARD DIRECTLY, IT WILL BE CANCELLED AND REFUNDED.
ORDER CANNOT BE CANCEELED SINCE THE GB IS CLOSED
GLOVE x Domikey Avostar
Avostar Cherry Profile is coming!
In 2021 Summer, GLOVE Avostar SA profile was coming to the community. 2 years later, GLOVE brings Avostar to the community again, but in Cherry profile. 
GLOVE's Avocado keeps its good 'maturity'. Meanwhile, GLOVE extends the Novel kit. Besides of the normal doubleshot Alpha, the Japanese root tripleshot Alpha is added as well. 
SPEC
ABS Doubleshot/tripleshot
Cherry profile
Pre-Order Timeframe
Pre-order closed on 30th  September PST
Estimated delivery in the mid of October
Join KPrepublic Discord to follow the status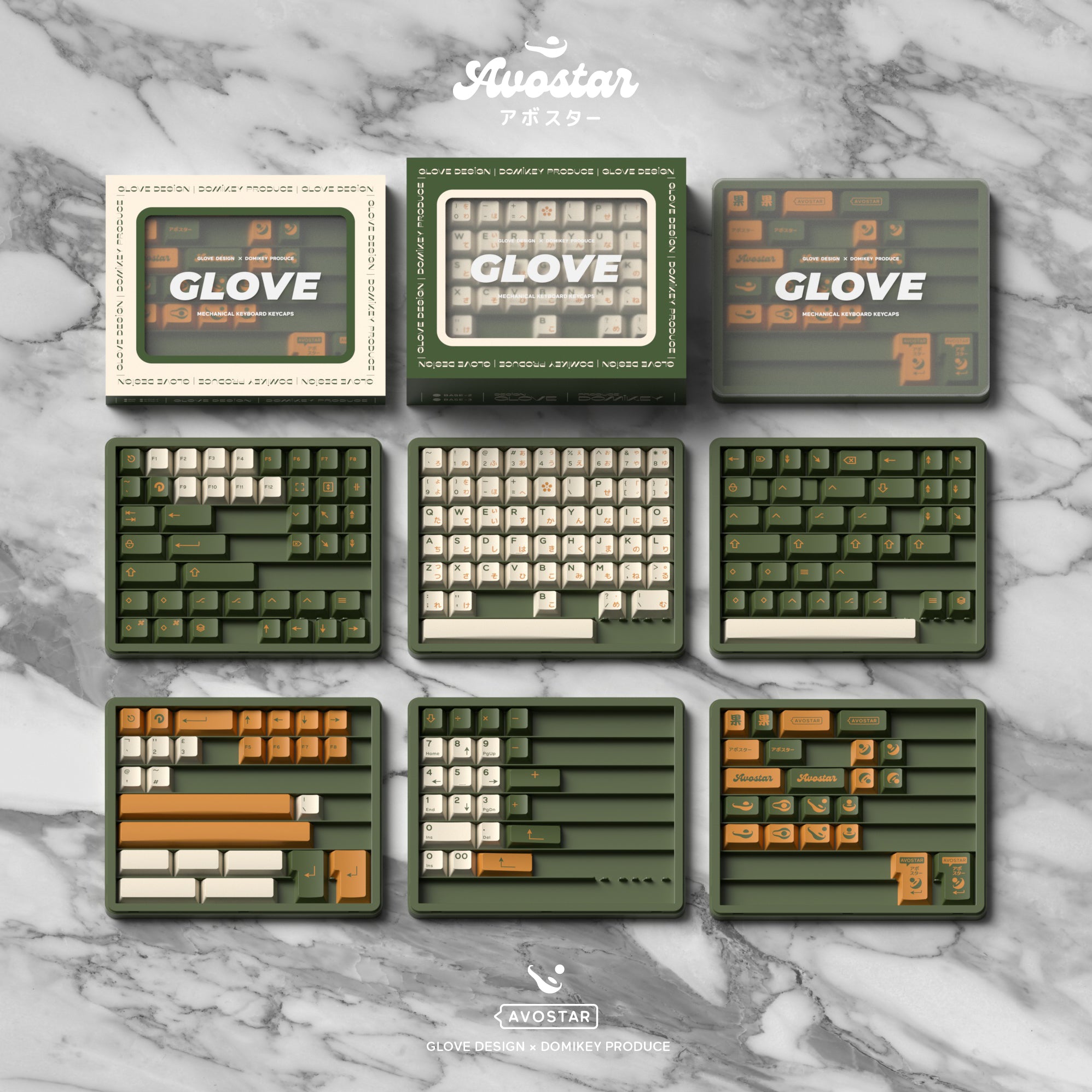 ---
KEYCAP PREVIEW