[CLOSED][GB] Zero-G Studio X Domikey Third Space Cherry profile ABS Doubleshot Keycaps
IMPORTANT NOTES
PAYPAL PAYMENT ONLY
IF THE ORDER IS PAID BY CREDIT CARD DIRECTLY, IT WILL BE CANCELLED AND REFUNDED.
ORDER CANNOT BE CANCEELED SINCE THE GB IS CLOSED
IMPORTANT: GROUP BUY ITEMS ONLY ACCEPT PAYPAL PAYMENT. IF THE ORDER IS PAID BY CREDIT CARD DIRECTLY, IT WILL BE CANCELLED AND REFUNDED.
NOTE - Due to the difficult degree of manufacturing and other uncontrol factors, any GBs have risks. If the accident happened, please wait patiently. We will update the progress information in time. Thank you so much!
GROUP BUY ITEM CANNOT BE CANCELLED WHEN IT IS CLOSED.
---
Zero-G Studio x Domikey Third Space Cherry Profile Doubleshot Keycaps
You miss the Midnight Keycaps? No worries. The talented Zero-G Studio starts a new project Third Space.  
Join KPrepublic Discord to follow the process.
Design inspiration
In the 1970s, the American sociologist Ray Oldenburg proposed the concept of "third space" from the perspective of urban and social research. He calls the place of residence the "first space", the place where he spends a lot of time working is called the "second space", and the "third space" is the informal public gathering place outside the place of residence and work, and the concept of the "third space" emphasizes the social role of the place, such as cafes, tea houses, bars, community centers, and so on.
Inspired by the story,  Zero-G starts the THIRD SPACE theme.
The main color is blue with two different saturations, representing another space outside of work and life. It's also real, right all around us.
It's a VR game-themed design. The birth of VR games makes us feel the immersive game experience, as if entering another space.
In the novel design, Zero-G added exclamation points and question marks to pay tribute to World of Warcraft, a milestone in the MMORPG game and a great game that has accompanied him for 10 years.
World of Warcraft used to be his third space besides work and life. On the continent of Azeroth, he has a group of friends and comrades who have never met. They chat together, play through quests together , and do tasks together. As if this were another world. In reality they may be all over the world, but on the road to Azeroth, they are right next to Zero-G.
With this set of designs, Zero-G commemorates the lost youth and pay tribute to those best friends in the game.
Color Palette
In order to achieve the blue effect in the rendering, ZERO-G made more than 40 physical color cards for screening, and repeatedly compared them under different lights to select the most beautiful blue.
SPECS
Designed by Zero-G Studio
Manufactured by Domikey
Profile: Cherry (1-1-2-3-4-4)
Material: ABS
Double-shot legends
GB opens on July 20, 2022 (PST)
GB is closed on August 10, 2022 (PST)
Expected delivery in December 2022
---
 Associated Theme Mousepad
Dimension: 900 x 400 x 4mm 
stitch-edged
surface - microfibre cloth
Metal Novelty 
Metal Artisan
Material: aluminum alloy
Process: Anodizing / Electrophoresis
Height: Cherry R1
ZERO-G is a loyal WOW player as he says in the design idea. He not just adds the element of WOW in Third Space novel, but also creates a Special metal novelty with an old meme of WOW players. 
zhu dui you is an old meme among e-sports-like gaming players. It means your teammates are incompetent and let you down so much that you lose the game. Now it's used in all esports-like games.
Well, everyone starts from naive to being experienced. Therefore, ZERO-G decides to use the Pig figure for the metal novelty. The Plus mark beside the piggy is the skill point up mark, meaning we need to learn and practice more to level up and become a good player, even a better man to enter the Third Space.
Theme Associated Cable
Connector: USB Type-C Double layer heat shrink
USB-A:Gold-plated plug + zinc alloy housing
Cable: Double-shielded,24AWG+28AWG,5-conductor
Outer jacket: PU Sleeving: Parachute cord + pet double sleeve
Detachable connector: 4-pin Inner
coil diameter: 1.25cm
Coil length: 17cm-18cm
Total cable length:120cm
---
KIT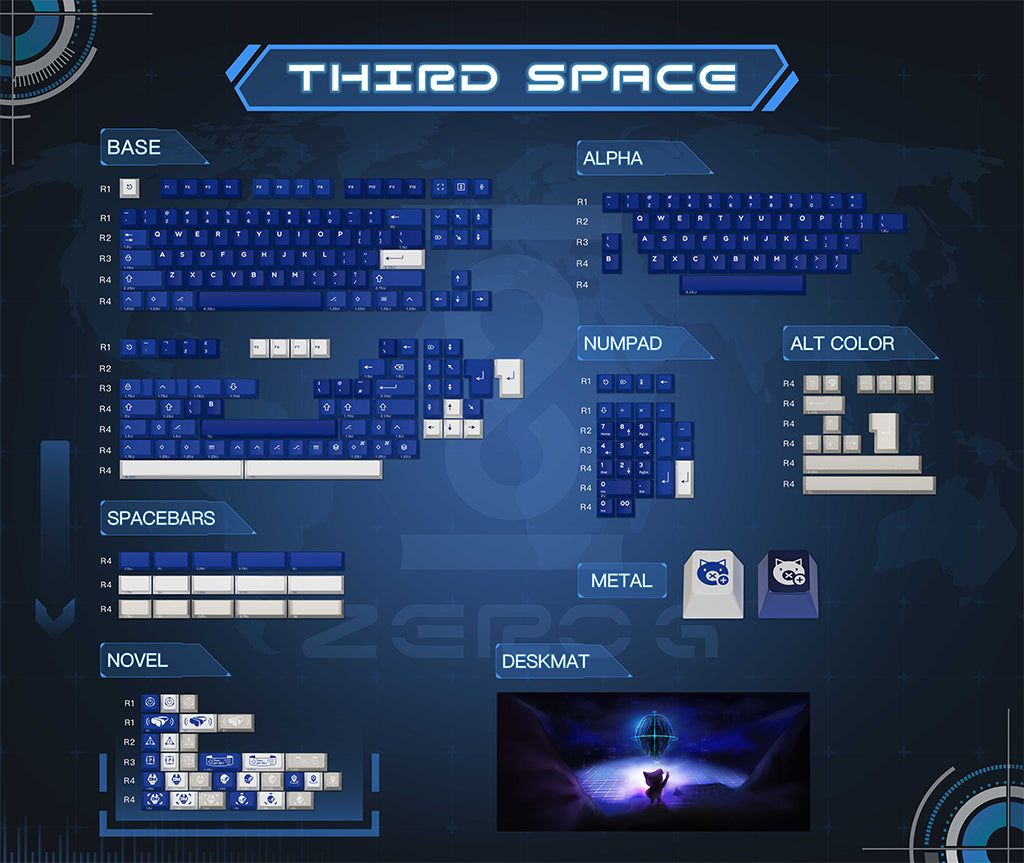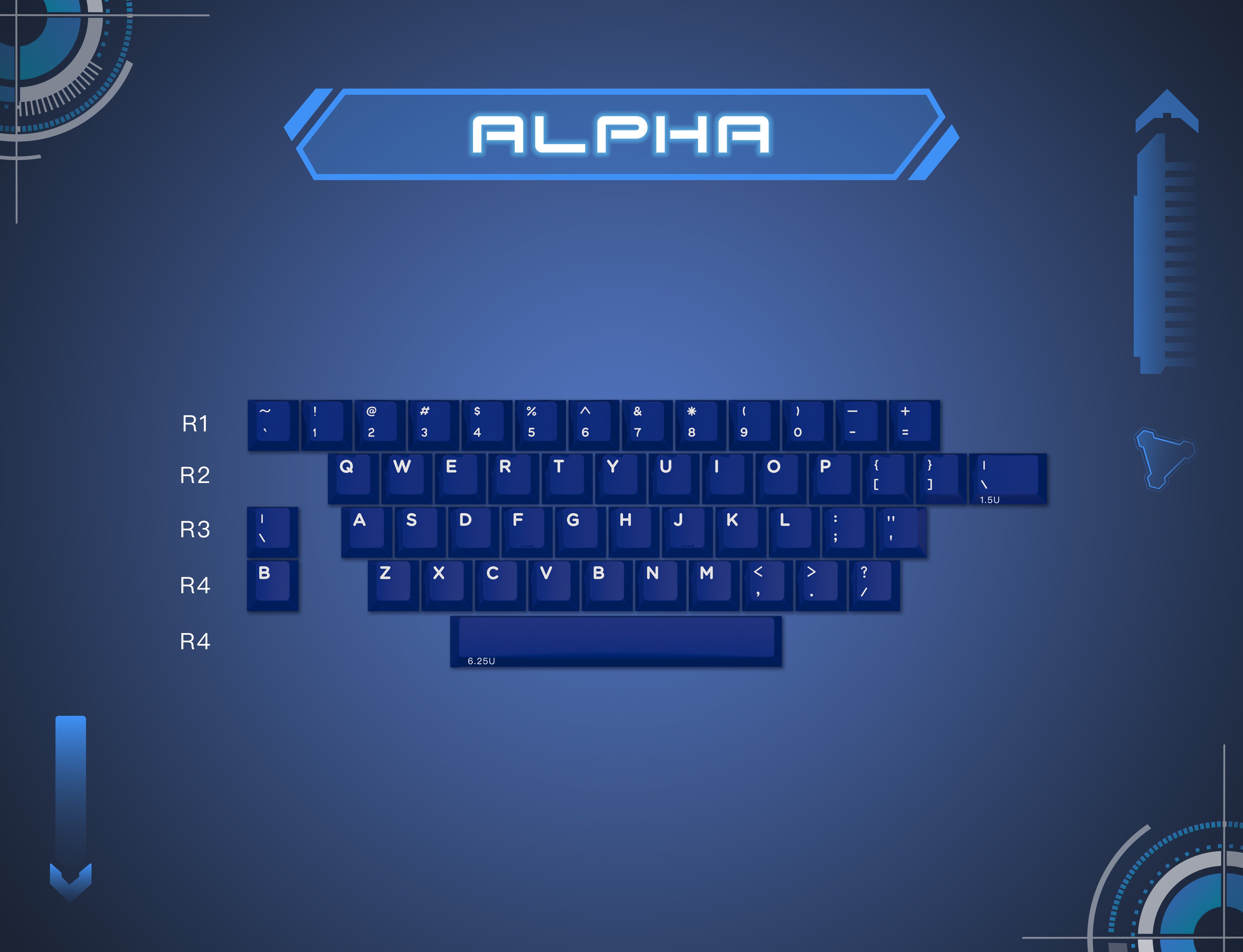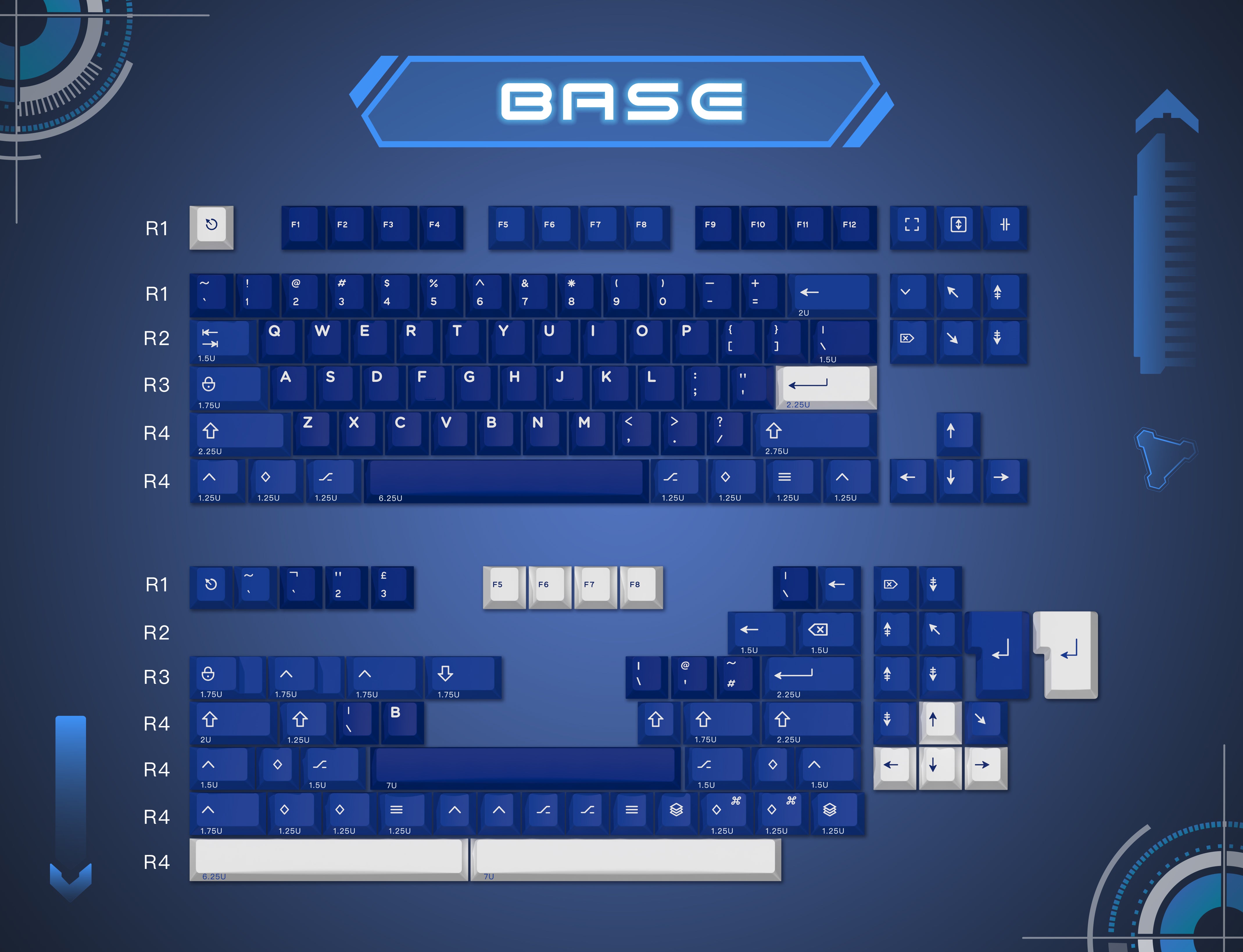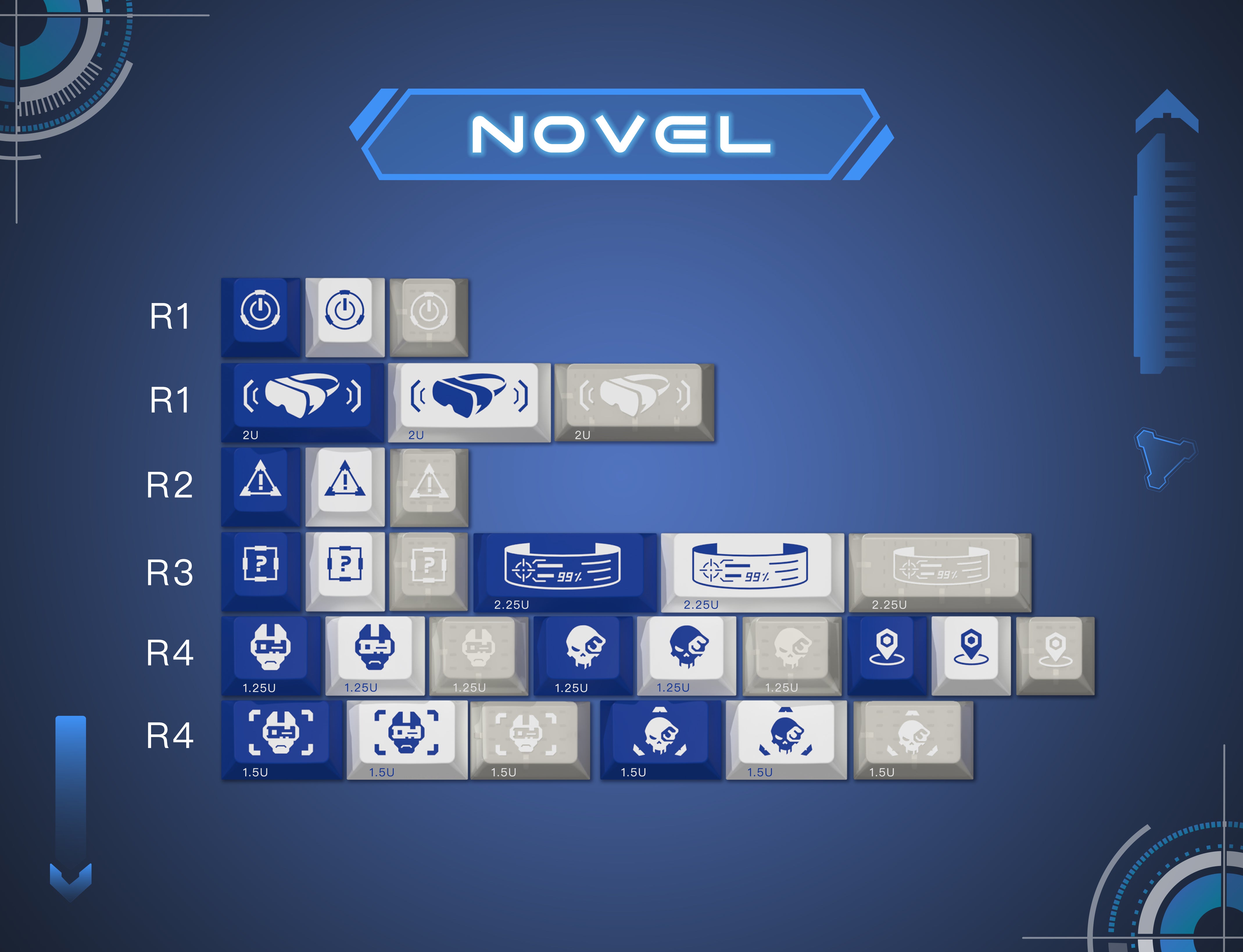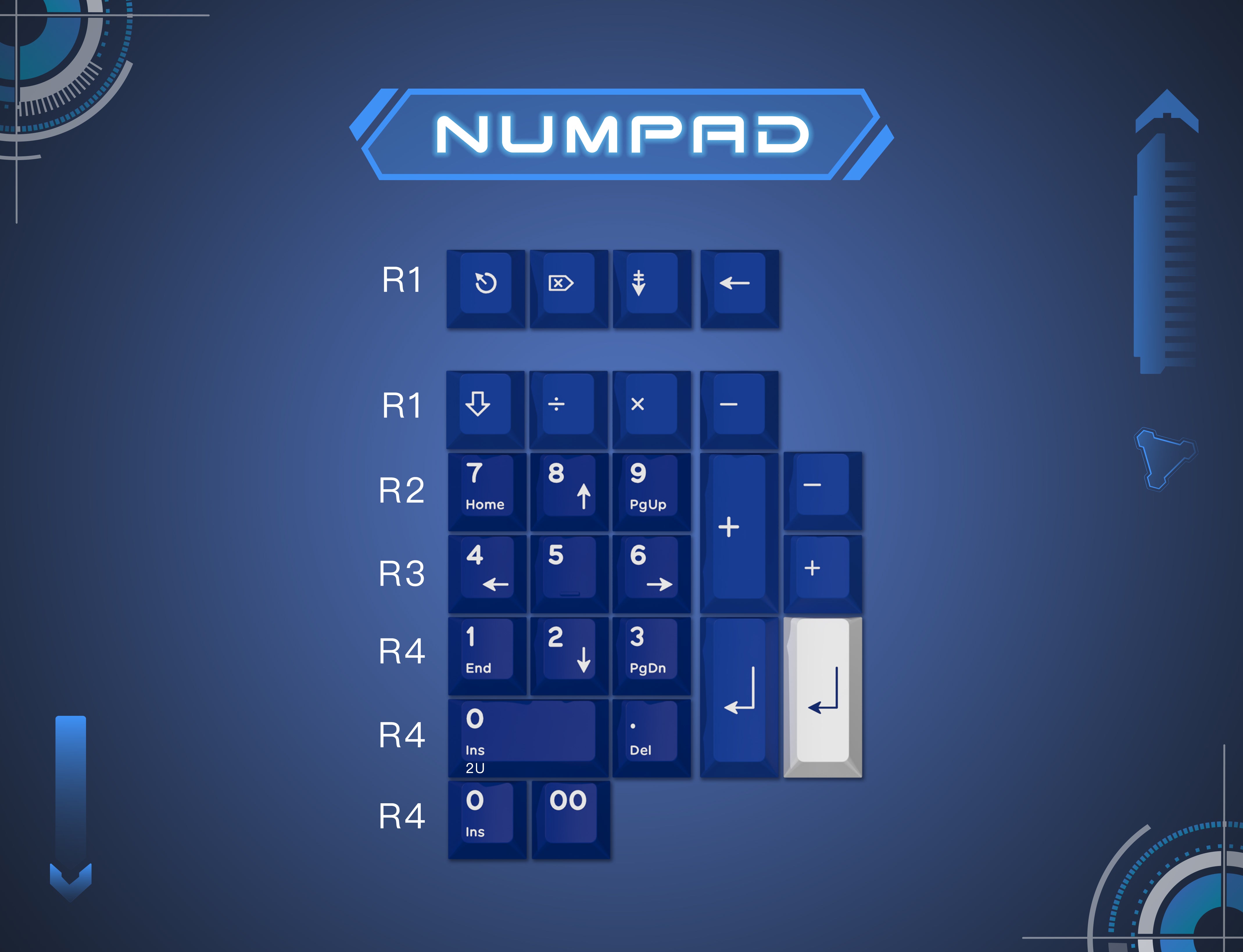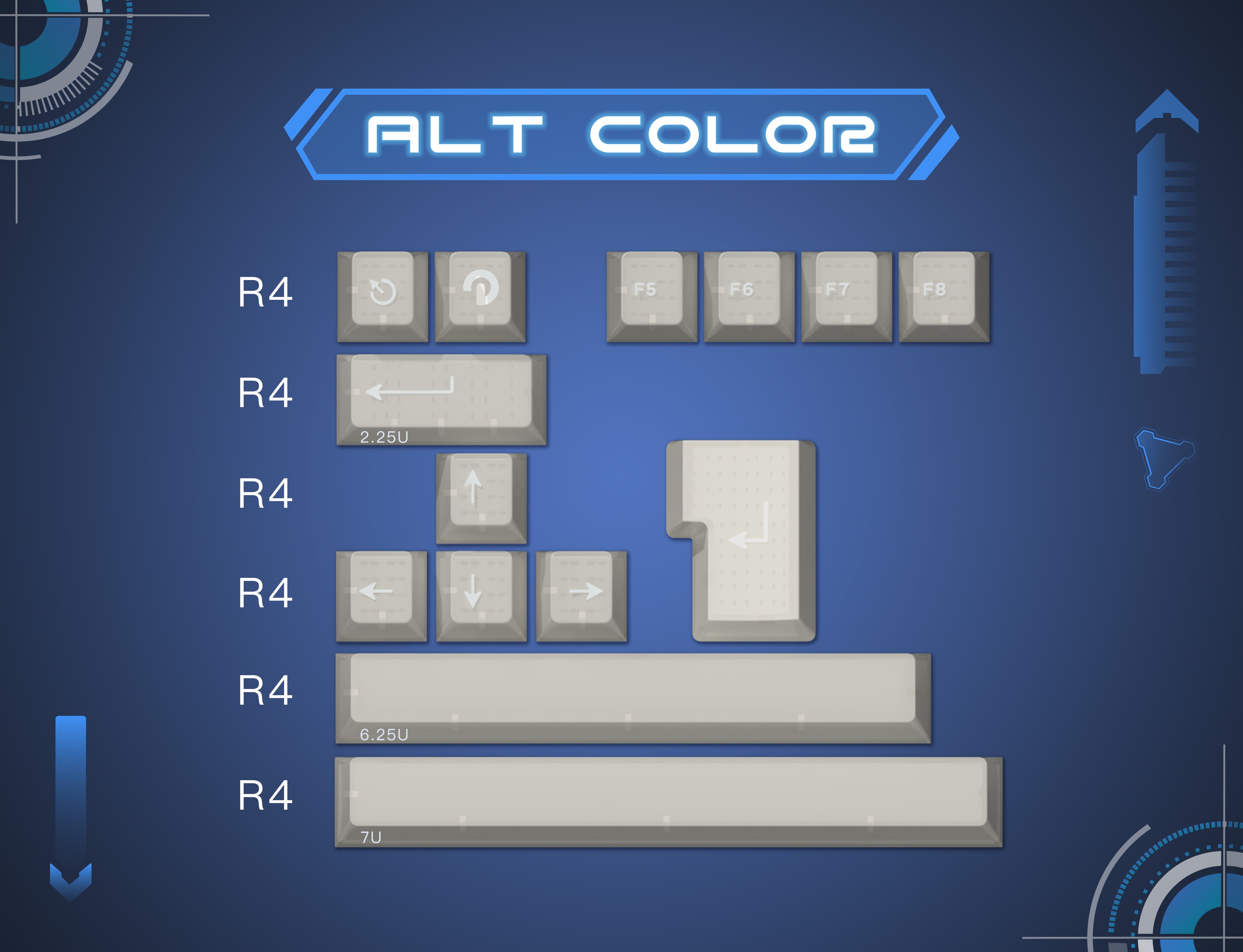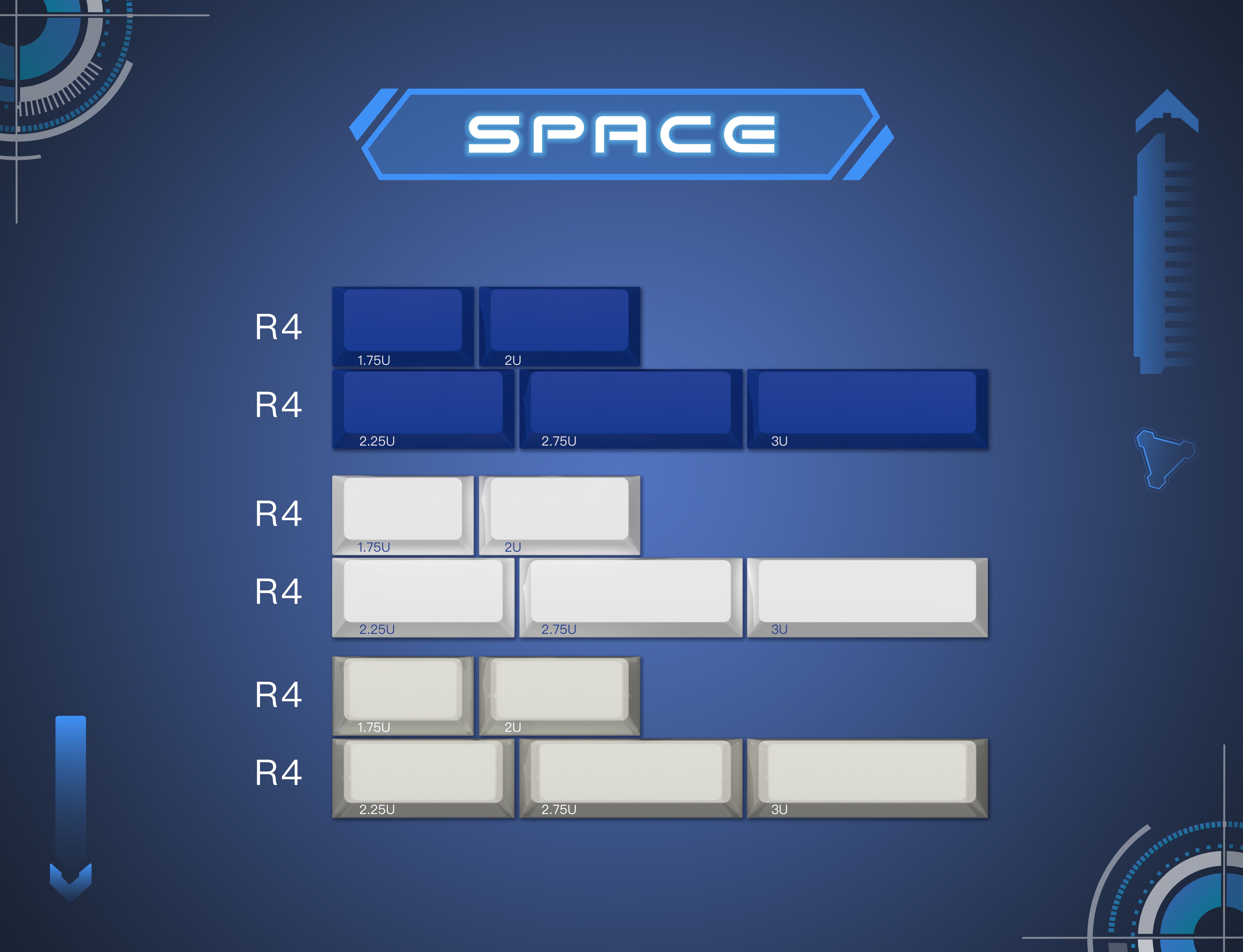 ---
ON KEYBOARD Preview