[CLOSED][GB] GLOVE x DOMIKEY HX-20 Cherry Profile Keycaps doubleshot side print English japanese
IMPORTANT NOTES
PAYPAL PAYMENT ONLY
IF THE ORDER IS PAID BY CREDIT CARD DIRECTLY, IT WILL BE CANCELLED AND REFUNDED.
ORDER CANNOT BE CANCEELED SINCE THE GB IS CLOSED
GLOVE HX-20 Cherry Profile Keycaps
Inspired by EPSON's popular model HX-20 typewriter.  
As a designer and a lover of keyboards, GLOVE is keen on things that are interesting. Occasionally, GLOVE bought an EPSON HX-20 model.  He learns that this model is popular among the illustrator community. Then, he starts to destruct his HX-20 and creates the new keycap concept,
JOIN KPREPUBLIC DISCORD to follow the status and chat with GLOVE.
SPEC
Cherry profile 
ABS doubleshot and UV side-printing
GB closed on 16 December (PST)
Estimated Delivery April 2023
GLOVE HX-20 GB info on geekhack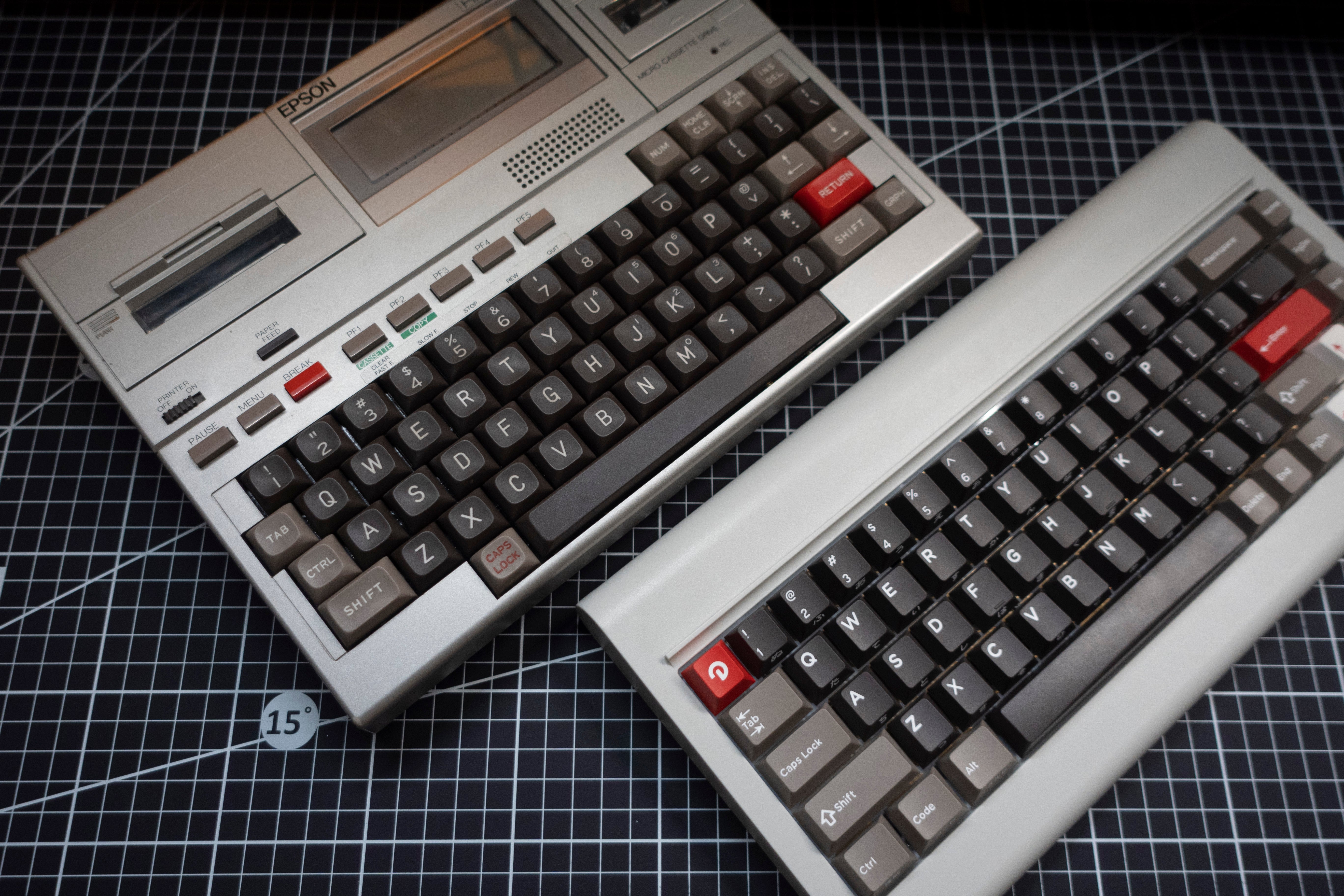 ---
NOTE: The red part in the LEDCAP and Artisan means the part is designed with light through feature. It doesn't mean it contains red colour. 
---
KEYCAP DESIGN
The following is all the items that GLOVE prepare for the HX-20 Set. 
---
Colour
As GLOVE intends to do a light design, the colour he chooses is light and retro.
Novel
In Novel kit, GLOVE grasps some classical and unique characters of HX-20. 
Print Technique
This time, GLOVE tries to add sider print letters in BASE and NOVEL kit with UV printing. 
Considering the classical HX-20 concept, the keycap profile is cherry profile.  Keycap will be ABS plastic with doubleshot and UV side printing.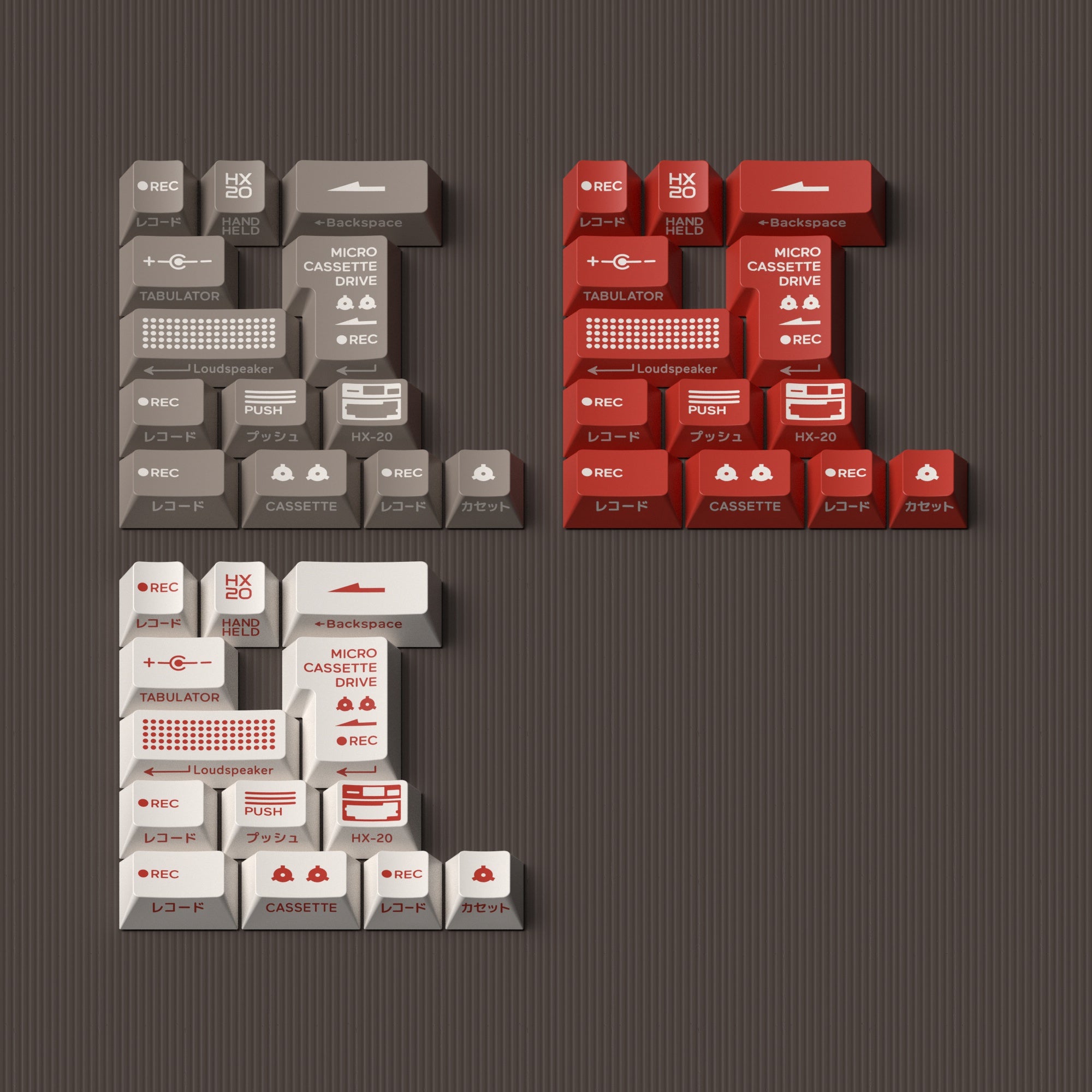 Moreover, GLOVE adds LED Keycap. The top of these keycaps are UV printing as well.
Associated theme Novelty
Working with ZMKC, GLVOE designs the associated theme novelty.
Material: Resin
Manufacturer: ZMKC
Include: ID card (the number is based on the order of placing orders), collection box, collection base
Associated theme Mousepad
SPEC
SIZE: 900 x 400 x5 mm

Material: natural rubber, multispandex, stitched edge

Process: heat transfer printing
Gift with All in one kit
With All in one English or All in One Japanese kit, GLOVE puts a set of Special Novel as gift.
---
A preview of the design render