BONFIRE LIT - GLOVE x Domikey Link Fire Cherry profile keycaps
To create a good design is a long and struggle course without any doubts. 
Since GLOVE  starts the Link Fire project, he changes his design many times. Here is his novelty design script. You can see the path of his changing when designing from the novelty changes.
After a difficult period, he eventually made his decision on the design of novelty.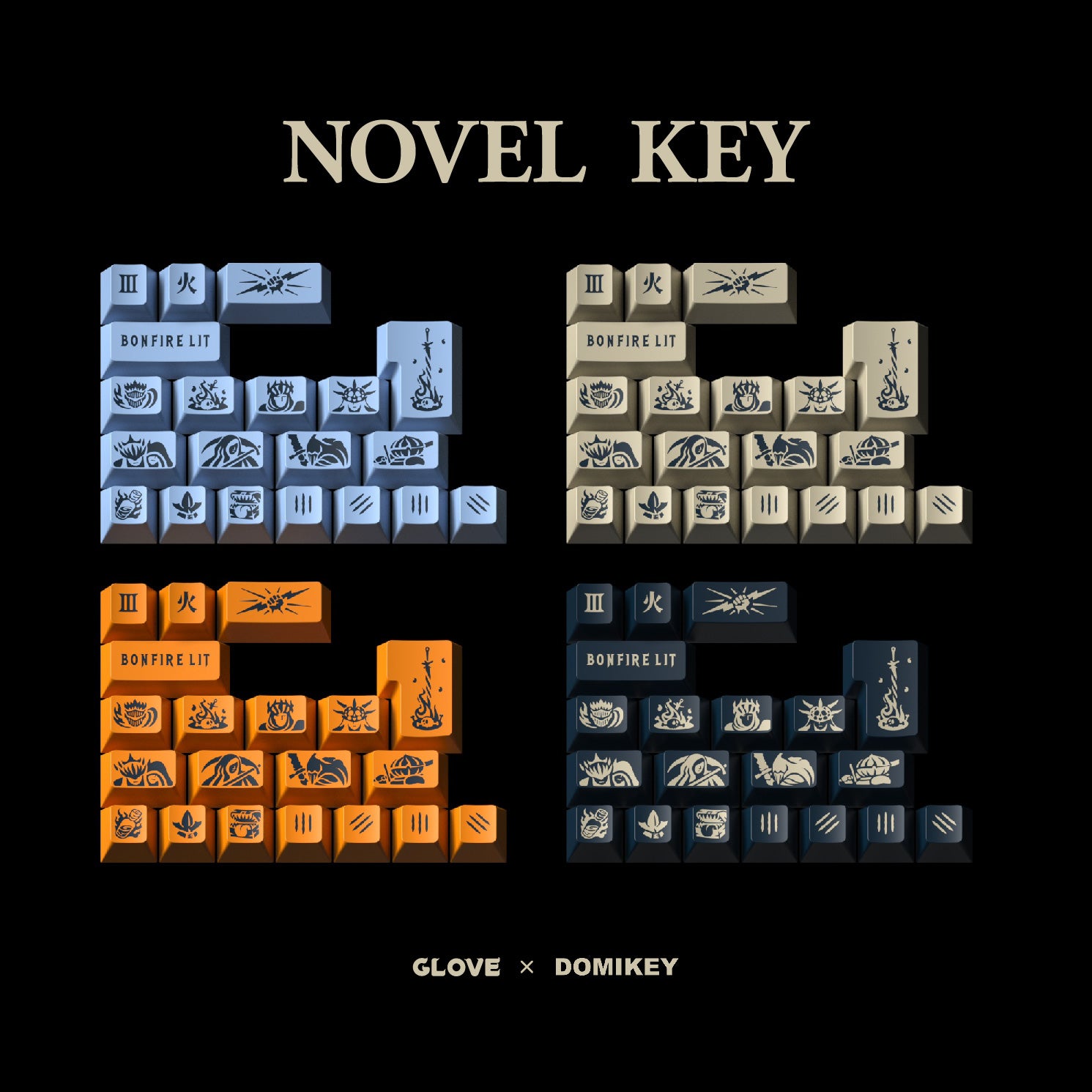 Even the final colour theme, GLOVE still make a change as his thought of the design gets changed as well.  The final colour scheme is brighter. Yes, the inspired story background is a dark theme. However, with go through the whole story, GLOVE recognises the main concept isn't about sacrifice, is about hope. People burns again and again so as to chase the light and give hope to the new generations. 
The groupbuy is ongoing on kprepublic.com. Try not to miss it!
All in one option includes the Metal Novelty at US$399 only for the GB.