[KPICPRE] Domikey x iNKY Silent Desert Cherry Profile Keycaps
DOMIKEY x iNKY Silent Desert Cherry Profile Doubleshot Keycaps
'Nature has introduced great variety into the landscape, but man has displayed a passion for simplifying it.' 
Here is the 3rd Silent ECO theme by iNKY Studio ---- Silence Desert.
'Dry', 'hot' and 'empty'  are often used when people talk about desert. We are struggled to live in the desert.  Yes, there are many adventures and mysterious stories in the desert.  However, try not forget how the desert extends. With the development of human beings, the 
natural resources are overused.


In Silent Desert theme, iNKY Studio uses Brown like colour to show the characteristics of desert. Meanwhile, they add a light-through window in the extra MOD keys, which seems like the few camps who are struggled to live in the desert. 
Moreover, iNKY designs a set of novelty with a plastic cover. You can change the sign on the keycap. It is a trick design to show the 'good' side of the desert (adventures and mysterious storise)
Join
KPrepublic Discord
to follow the keycaps progress and get pre-discount when GB starts! 
---
23 May  UPDATE
The GB is coming soon. You get a letter from iNKY Studio, in which iNKY tells the background story of their Silent ECO theme concepts.
Read the letter
---
Design Previews
---
27th Apr Updates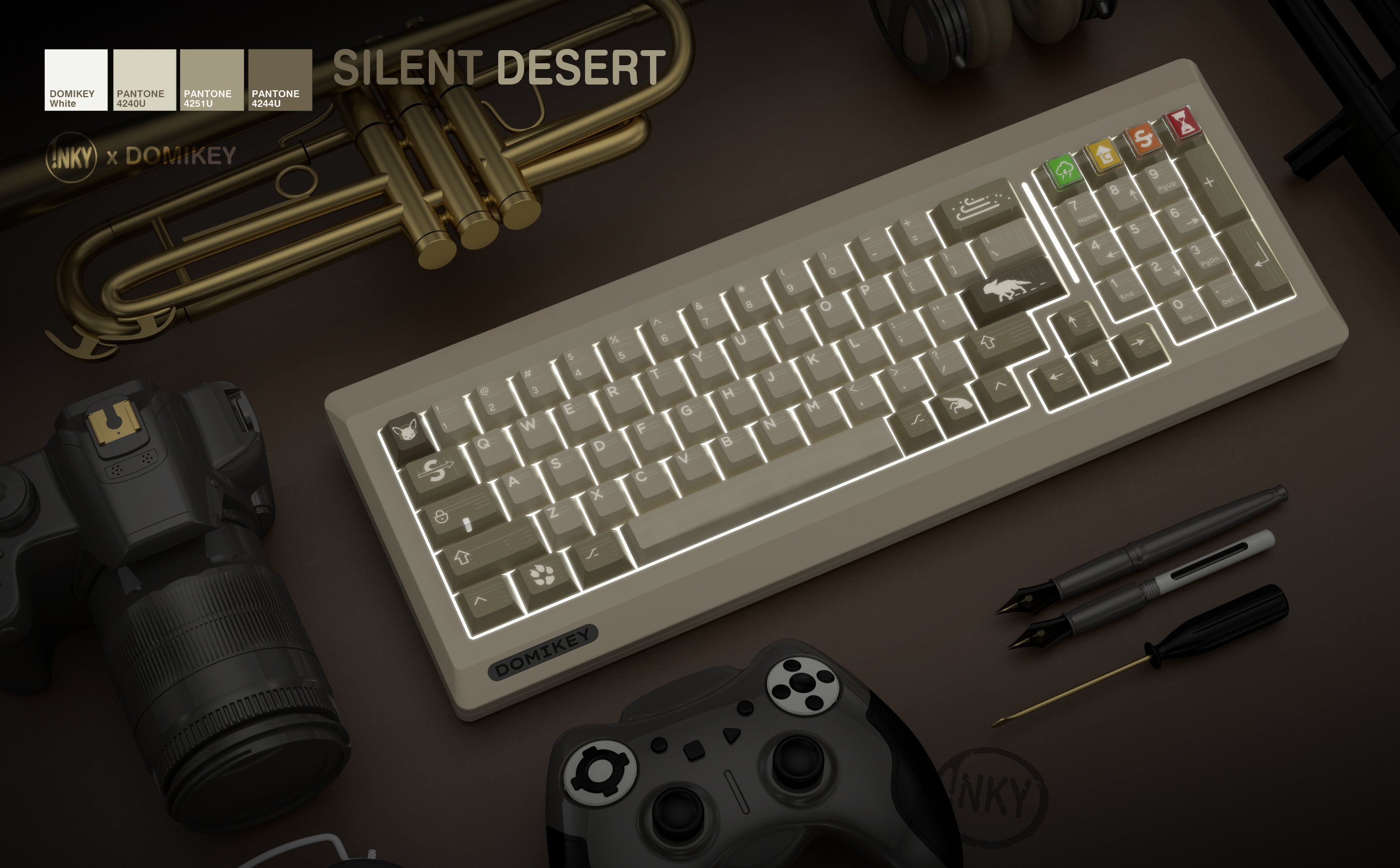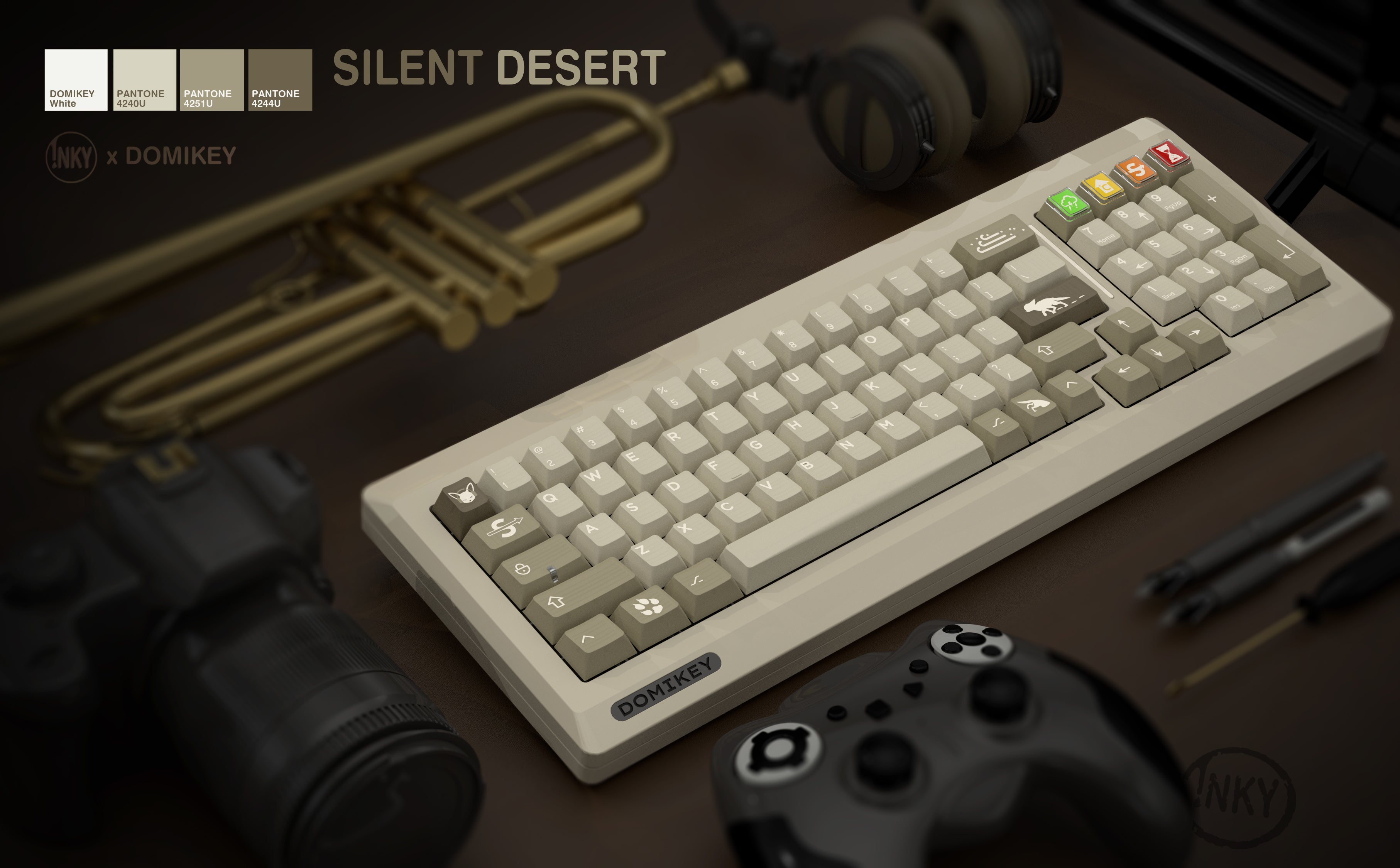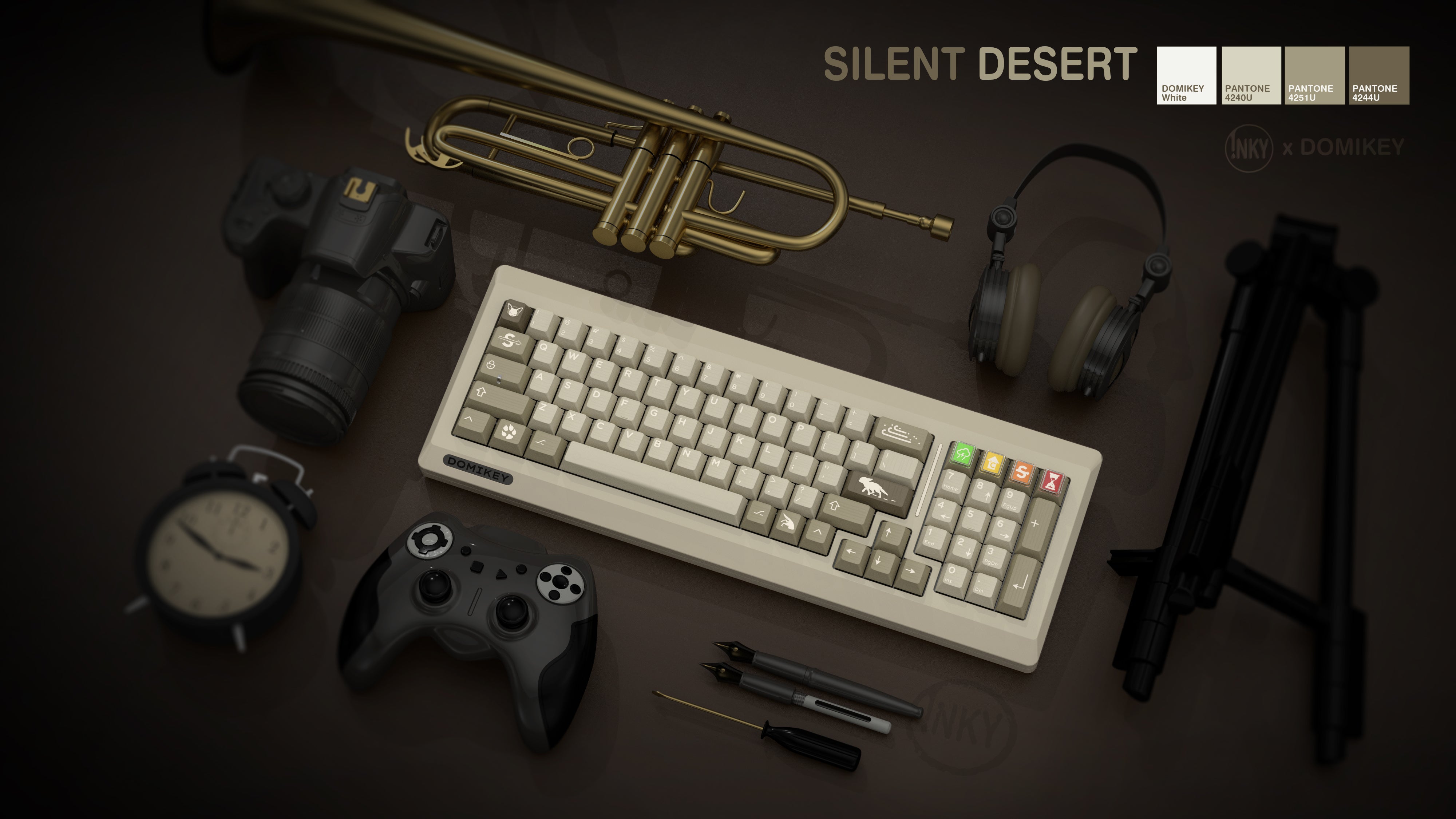 ---
UPDAET 2022-6-11 preview of the Transparent caps